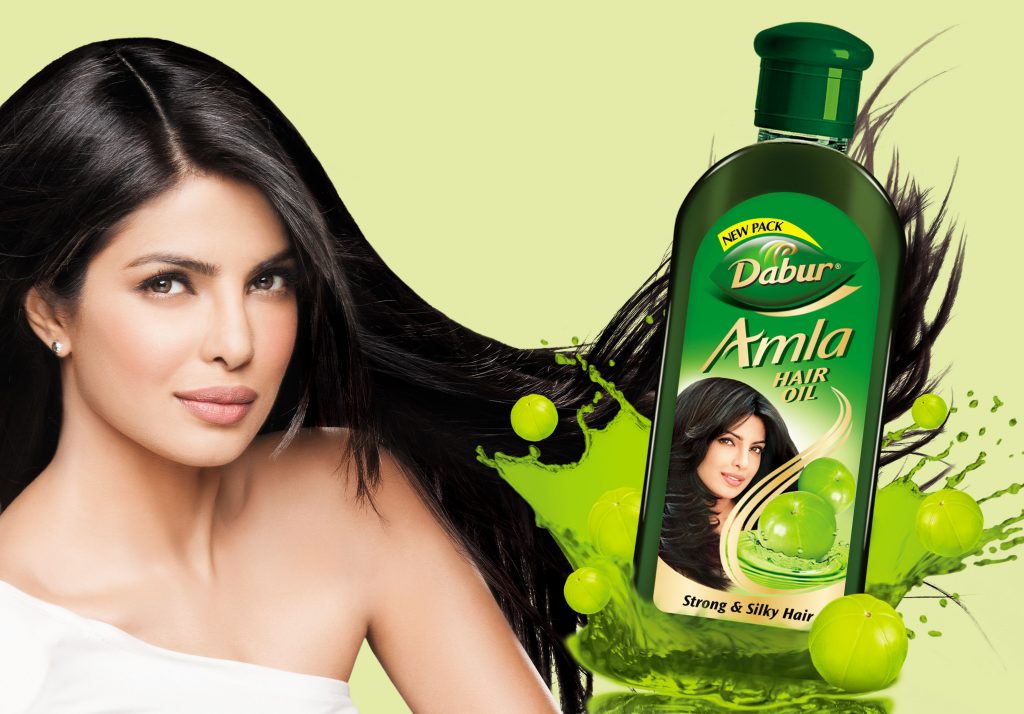 Despite the characteristic scent, a lot of girls willingly use Dabur Amla hair oil. The product has soothing, regenerative and healing properties. It cares not only of the condition of hair, but the condition of scalp as well.
If you would like to enjoy smooth, shiny and soft hair, then you have no other choice but to use this cosmetic.
What are the effects and properties of Dabur Amla?
Dabur Amla Oil makes hair stronger and deeply nourished. The product has anti-inflammatory, anti-dandruff, regenerative and soothing effects. It prevents hair loss, restores split ends and soothes our scalp. Moreover, the cosmetic moisturises, provides resilience and gives shine. It also works perfectly in hair oiling. Thanks to this treatment, your wisps will be more susceptible to styling and brushing, while drying and straightening will become a very pleasant procedure. Massage, which is done when oiling our hair, improves scalp blood circulation, accelerates the absorption of cosmetic and relaxes very well.
The most important ingredient is Amla – also known as Indian gooseberry. In India, it is used as a product responsible for nourishing and strengthening hair. It is very often used as an additional supplement to conditioners, hair masks and other cosmetics. Additionally, it provides density and brilliance to your haircut. If you have curly hair, try Dabur Amla oil. This product will help arrange every hairstyle and maintain curls. Did you know that amla fruit stimulates the growth of new hair? If you use it regularly, soon, you will be able to enjoy new hairstyle.
How to use Dabur Amla?
Dabur Amla Oil is a typical Indian cosmetic. It has a semi-liquid consistency, so that each application will be very easy. If you want to achieve even better results, use the product overnight, on the entire length of hair and scalp. In the morning wash your hair thoroughly; while washing you will get rid of the strong scent of the cosmetic. What to do to allow Dabur Amla to be absorbed even faster? Before going to bed, perform a five-minute scalp massage. Effects of the treatment should be pretty good.
Do you know where to buy Dabur Amla?
This Indian hair oil can be found in online stores and in healthy food shops. Surely, you will be surprised by the low price of a product, which contains the most valuable plants in Ayurveda. The price of Dabur Amla is really low in comparison to other products described in this combination. If you are not yet convinced which oil to choose, check online reviews of other girls. Dabur Amla has a lot of them.
If you like the strong smell of Indian herbs contained in the Amla Dabur hair oil, go ahead and start the treatment. A lot of girls do not like this scent, and therefore opinions on the product are not always positive. However, the price of the product proves its quality. Take this into consideration when buying Dabur Amla. During the treatment you will be able to see for yourself the properties and effects of the cosmetic. If you want your hair to be beautiful, shiny and healthy, do not wait any longer and start treatment without hesitation.
Advantages:
smooths wisps and provides shine
absorbs quickly
nurtures both hair and scalp
facilitates styling
Disadvantages:
unpleasant scent
low price
oil is not efficient
not available in many stationary shops
if you apply too much oil on scalp, it can become greasy