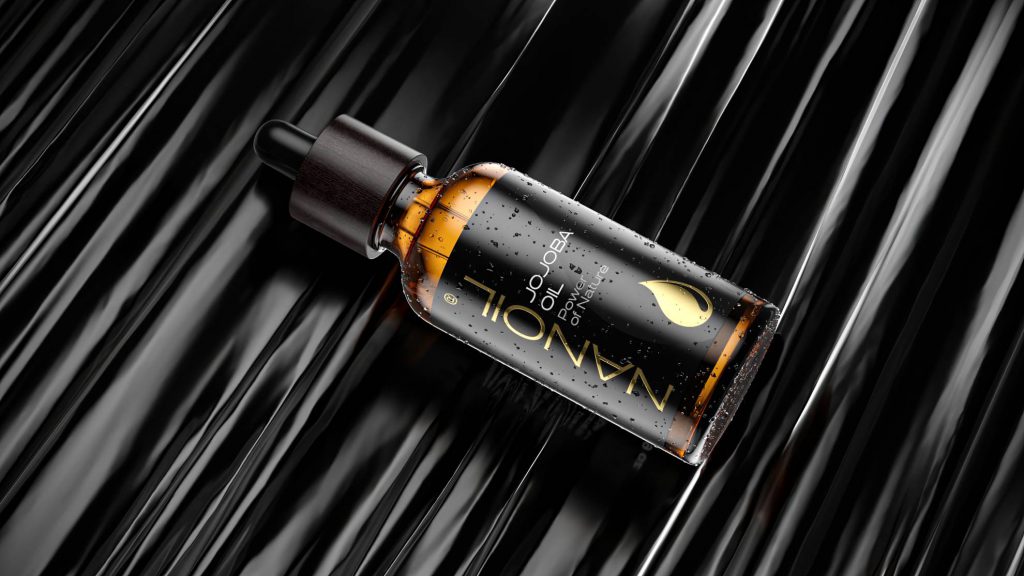 To deal with all types of scalp ailments, dry and matte hair as well as to make face skin beautiful and smooth – you can reach for Jojoba Oil.
If you experience any of these problems, you better get acquainted with this skin- and hair-friendly oil.
What are the effects and properties of Nanoil Jojoba Oil?
There are a few fun facts about jojoba oil. Firstly, just few people know that, in fact, this substance isn't an oil but liquid wax, which is owed to its characteristic structure. Thanks to this – what is important for us – the oil works just perfectly by creating almost insensible micro-barrier against toxins. The same barrier also deals with water loss problem. Additionally, Jojoba Oil by Nanoil is similar in structure to human sebum therefore it's able to balance its secretion and prevents oily skin.
When it comes to hair care, jojoba oil is a well-tolerated natural substance that doesn't overburden hair or leaves it gresy. Instead, it replenishes hair with water, leaves it soft, glossy and elastic. Moreover, jojoba oil is good at protecting hair ends against splitting and combats frizz.
The most profound effects though might be achieved by massaging Jojoba Oil by Nanoil into scalp. When applied systematically, it balances scalp's pH and improves work of sebaceous glands. Consequently, hair stays fresh longer, dandruff gradually vanishes and scalp becomes healthy and is no longer irritated. In this simple way it's also possible to strengthen hair and promote its proper growth.
How to use Nanoil Jojoba Oil?
Jojoba Oil by Nanoil is nothing beyond lightweight and fast-absorbing oil that doesn't leave any greasy feel. Thanks to this formula, you can apply it on many ways without bothering that you'll make the hair overburdened. In most cases though, it's applied in the form of a natural face serum or a make-up remover. Also, it serves its purpose when applied to hair in order to carry out hair oil treatment in all of its forms: wet, dry, hot and in any other possible way. Basically, the way in which Jojoba Oil is applied is up to you.
Do you know where to buy Nanoil Jojoba Oil?
The best version of jojoba oil is cold-pressed and unrefined, therefore it's worth getting it from trusted sources like, for example, Nanoil official site. Ordering just any jojoba oil or buying it in a drugstore being led by a low price or nice packaging might end up in getting an ineffective product. Simply, its quality might be too low.
Nanoil Jojoba Oil should be reached for by those who are reluctant to use heavy and greasy oils. This natural substance is cold-pressed, unrefined, certified by Ecocert and its structure is incredibly similar to human sebum. Thanks to this, jojoba oil has no problems with improving the state of face skin, scalp and hair. It's worth introducing Nanoil Jojoba Oil into daily care also because it's incredibly efficient and entirely natural. After all, the best things come from nature.
Advantages:
unrefined, cold-pressed, certified oil
is fast-absorbing and doesn't leave greasy feel
is biocompatible with our protective lipid barrier of skin
improves state of hair, scalp, face skin and the entire body
maintains the adequate level of hydration and nourishes
soothes various types of irritations
is incredibly efficient and is easy to apply
smooths out, softens and boosts shine
Disadvantages:
glass bottle may break if slips out from hands
can't be bought in regular stores