You can read about the argan king almost everywhere. Definitely, this is one of the most popular oils that can be found in almost all hair, body, face and nail care products. What are the properties of natural argan oil?
Is it really worth introducing argan oil into daily care regimen? And finally, which argan oil should you reach for?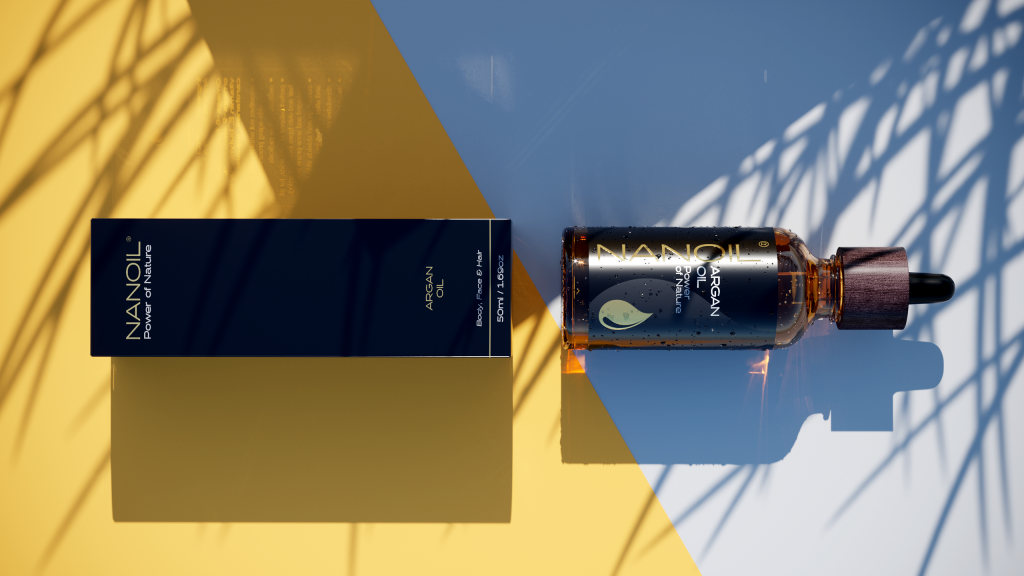 A short remainder first. Argan oil is extracted from the kernels of the argan tree, a tree that grows across Moroccan terrains only. This is why the oil is called Liquid Gold of Morocco. If you care for using original and the most precious oil of all, pay attention to the origin of this natural substance. Still, this isn't the only quality that should be looked at.
The finest argan oil. Which one to choose?
There are several indicators that reveal the highest quality argan oil. It's worth knowing all of them, especially nowadays when the cosmetic market is being flooded with counterfeits and oil blends that, indeed, are argan, but only on the label.
The finest argan oil is the one which:
is cold-pressed
unrefined, which allows the oil to preserve more nourishing substances
pure, which INCI contains only 100% Argania Spinosa Kernel Oil
carries a quality label (e.g. Ecocert)
originates from Morocco
It's also worth realizing that if an oil's aroma is intensive, probably it was combined with synthetic fragrance ingredients and colorants. Also, if it's too runny and its consistency doesn't resemble typical oil, it might have been thinned with water. Therefore,
… if you're looking for good argan oil, go for Nanoil Argan Oil. This is a top-shelf product that fulfills requirements of being all high quality – it's cold-pressed, unrefined, certified and free from synthetic additives. Simply, it's 100% organic and multi-tasking argan oil.
Nanoil Argan Oil in body and hair care
Argan oil seems to be irreplaceable when it comes to the effects it's able to produce. Indeed, it's the most popular oil, and there is a reason for that. This huge popularity of Nanoil Argan Oil is owed to the composition, properties and action.
What's inside?
Nanoil Argan Oil composition is made of cold-pressed and unrefined argan kernel oil. Yet, it doesn't mean that the product is meager. In fact, it hides plenty of precious unsaturated fatty acids, a set of vitamins (e.g. vitamin of youth E as well as retinol, which is vitamin A), mineral substances (including two essential ones: zinc and silicon) as well as phytosterols and substances that share qualities with natural UV filters. This composition is truly impressive.
What are its properties?
This inconspicuous Nanoil Argan Oil is almighty. It's a natural UV filter that also offers heat protection. Alike every oil, it's an emollient that rebuilds the natural hydro-lipid barrier of epidermis and thus prevents water loss. This is a natural antioxidant and a free radicals vanquisher. The range of its properties may left many people astonished.
How does it work?
Used day-to-day, Nanoil Argan Oil:
slows down aging process
reduces fine lines and improves skin suppleness
strengthens hair and slows down hair loss
improves moisturizing and nourishes
might accelerate hair growth
regenerates and encourages self-renewal processes
reinforces delicate and brittle nails
protects skin during sunbathing
protects hair against high temperature
increases hair manageability and beautifies it
boosts hair elasticity and shine
If you want to learn more about Argan Oil by Nanoil, visit the official website by clicking here.