You wake up in the morning, go to the bathroom, reach out for a comb or brush and… tear your hair? You brush your hair every day and every time you do it – you pull out lots of hair?
Have you ever wondered which accessories make you hair more beautiful and which ones damage your strands?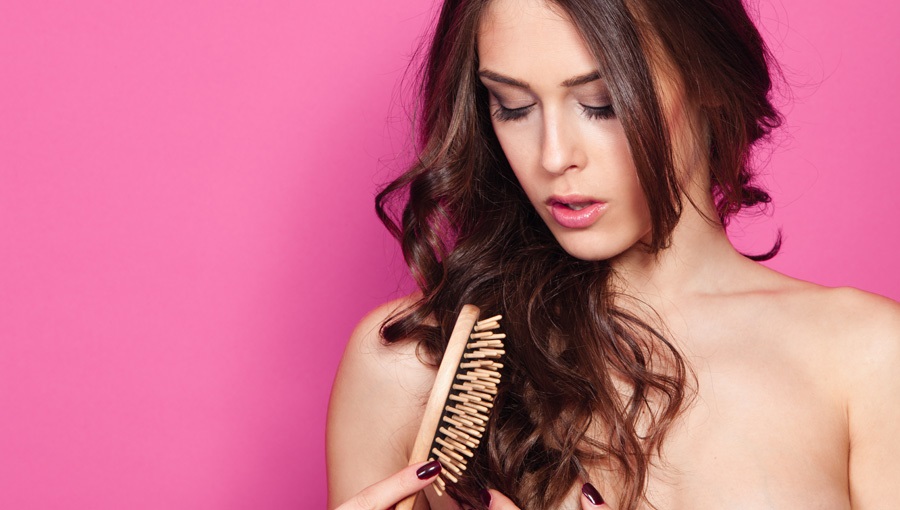 When you shop for hair accessories, forget about plastic brushes and fine-tooth combs. They tear and pull out your hair, and cause static.
The best products are made of natural materials e.g. wood. Brushes should be equipped with little balls (at the tip of the bristle) which massage the scalp and don't cause irritation. Combs should have wide teeth to detangle hair instead of pulling it out.
How to brush your hair to avoid damage?
At first, gently detangle hair ends. You can divide hair into large sections (at least 4; more if you have thick hair) and detangle each of them gradually and delicately. Start with the ends and move upwards. If your strands are extremely tangled – don't try to pull or tear them; detangle them very gently. It is a great idea to bend your head down and brush your hair in this position. As a consequence, you will stimulate blood circulation in the scalp, add volume and ventilate the scalp.
When you brush your hair, you detangle and condition it. There is something more – the treatment allows to get rid of impurities which settle on hair during the day. What is more, it allows sebum to cover hair with a protective layer. Obviously, excessive sebum is harmful but its proper amount is crucial because it protects hair from wind, dry air, strong sun and frost.
If your hair is dry, thin and gets tangled easily, you can apply a few drops of a natural oil before detangling. The oil will help you to detangle the strands and protect them from mechanical damage.