Pravana specializes in hair colouring products. However, it has created something completely different this time. What is it? Hair straightener which lightens the strands. The name of the gadget is Blonde Wand.
It is going to revolutionize hair styling and conditioning methods.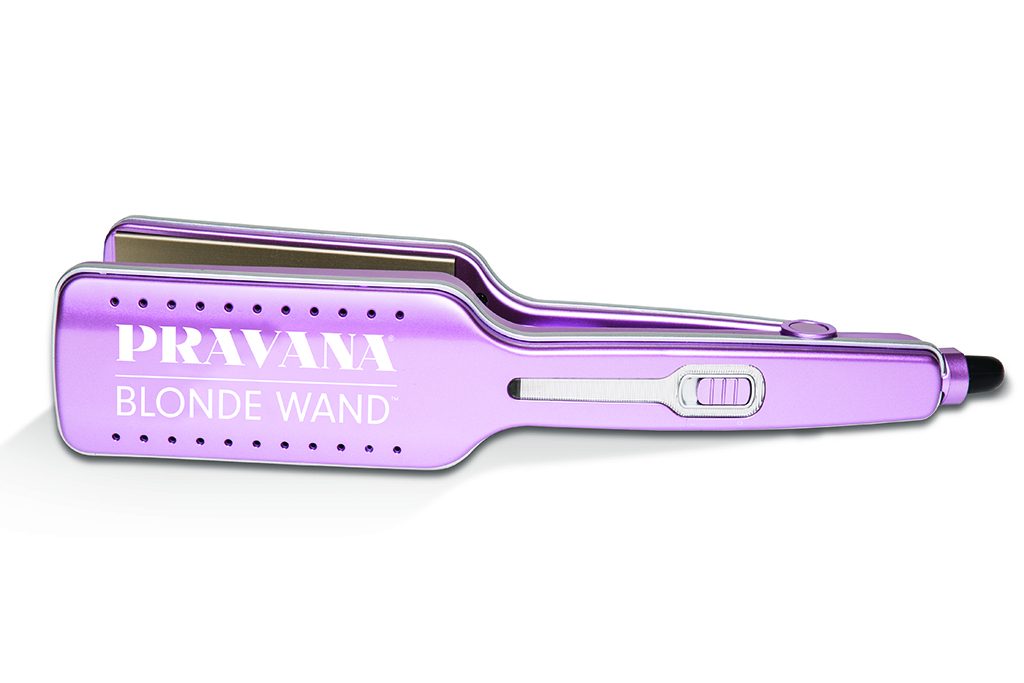 Blond Wand is two-in-one – a straightener and a gadget for lightening the colour of our strands. It is equipped with ceramic plates, temperature control and long swivel cord. The manufacturer adds a lightening product designed for all hair types. Thanks to Blond Wand, you will straighten and brighten your hair during one treatment.
How to use the gadget? Apply a cream containing coconut oil to your hair. The oil nourishes, strengthens and protects hair from mechanical and chemical damages, high temperature and harmful external factors. You can apply the product to the entire length of hair or only to the ends. You may as well apply two layers of the cream to the strands – the first one to the lengths and the other one to the ends. This way you get ombre effect. Then, divide the hair into sections and wrap each of them in aluminium foil. Now, straighten your hair with Blond Wand.
When will you see the results? You can see them after the first seconds. Hair is lightened and straight as well as smooth and conditioned. What benefits does Blonde Wand give? Thanks to the device, you save time and money. Traditional lightening in a hair salon lasts more or less 40 minutes whereas straightening about 30 minutes. What is more, hair is not damaged, hair ends are not split whereas the scalp is not irritated. Is Blonde Wand going to replace classical hair styling and colouring techniques?